My son Caleb was seven years old when diagnosed. He came home from school with a stomach ache on a Monday. That evening the fever came, and he vomited a few times throughout the night. He had some diarrhea, sore throat, cracked red lips, and strawberry tongue the next day. The fever was consistent and concerned me when it wouldn't go away, but when the rash appeared on Friday morning was when I knew something was wrong. So I took him to his pediatrics office thinking possibly Strep throat. The Doctor immediately thought Kawasaki disease after recognizing all of the symptoms and brought another Doctor in for a second opinion. They tested him for Strep to be sure, and it came back negative. They called our local hospital to make arrangements for his treatment. So thankful those two doctors diagnosed him properly. I immediately took him to hospital after leaving pediatrics office for him to begin treatment. They gave him flu and Strep test again just to be sure; both came back negative, so it was ruled out. He had blood work done, and echo gram then started treatment with immunoglobulin and aspirin. He arrived at the hospital Friday morning and left Sunday afternoon. He's had two cardiologist appointments and has no coronary aneurysms and heart looks healthy. He was diagnosed March 31, 2017
Misdiagnosis & Treatments
No he was diagnosed correctly.
Current Condition
No sign of coronary aneurysms and has a strong healthy heart.
Donate Today
To Help Kawasaki Kids
---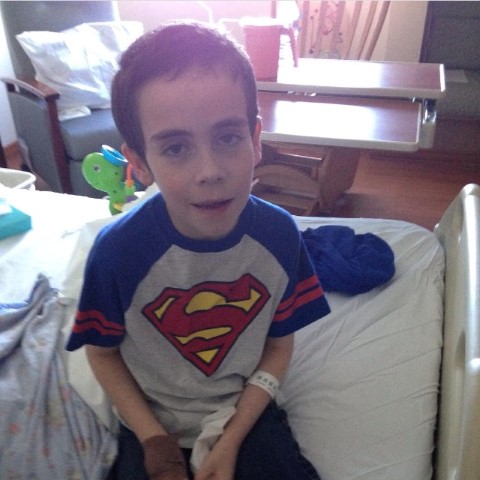 Age at Diagnosis: 7
Day of Diagnosis: 
Symptoms:
[cs_acf field="symptoms"]
---
Are you a KD family?
We would love to talk with you and learn more about your experience with Kawasaki Disease.
Share Your Story