Late June 2014 my then 5 year old started to run a fever, nothing she hadn't done a dozen times before. After a couple of days she developed a rash covering most of her body and her eyes looked red and bloodshot. On day 5 of fevers and becoming more lethargic we took her into the hospital. They took her right back to a room and within a few minutes she was having lab draws, ct and X-rays. Within two hours we were whisked away to the peds floor. The following morning we met with several doctors who were thinking it could be one of several things, one of them being KD. Good thing I like Grays Anatomy as I remembered seeing this on one of the episodes. Emersyn didn't present with all the symptoms at once. It wasn't until day seven we had a confined diagnosis. Her joints had swelled to the point she couldn't walk to the bathroom and her tounge looked like a strawberry. They did a echo, followed by more labs and at 10 pm on day seven we began IVIG. She tolerated treatment well and within 24 hours she was fever free for the first time in eight days. As a mother I found it frustrating on what little there is known of KD. Each website you visit says the same thing. It wasn't until I found a support group on FB that I finally felt at ease. Today we are two years post KD and all echoes have been clean. She still gets tired easily and her eyes may never be completely free of the redness but she is healthy and living life to the fullest.
Misdiagnosis & Treatments
NA
Diagnosing Hospital
Stormont Vail Topeka Kansas
Treatment Plan
Echo's and labs, IVIG while in the hospital and Aspirin for 8 weeks post diagnosis.
Most Recent Update
At one year repeat echo showed no change and asked to repeat in 4 years.
Donate Today
To Help Kawasaki Kids
---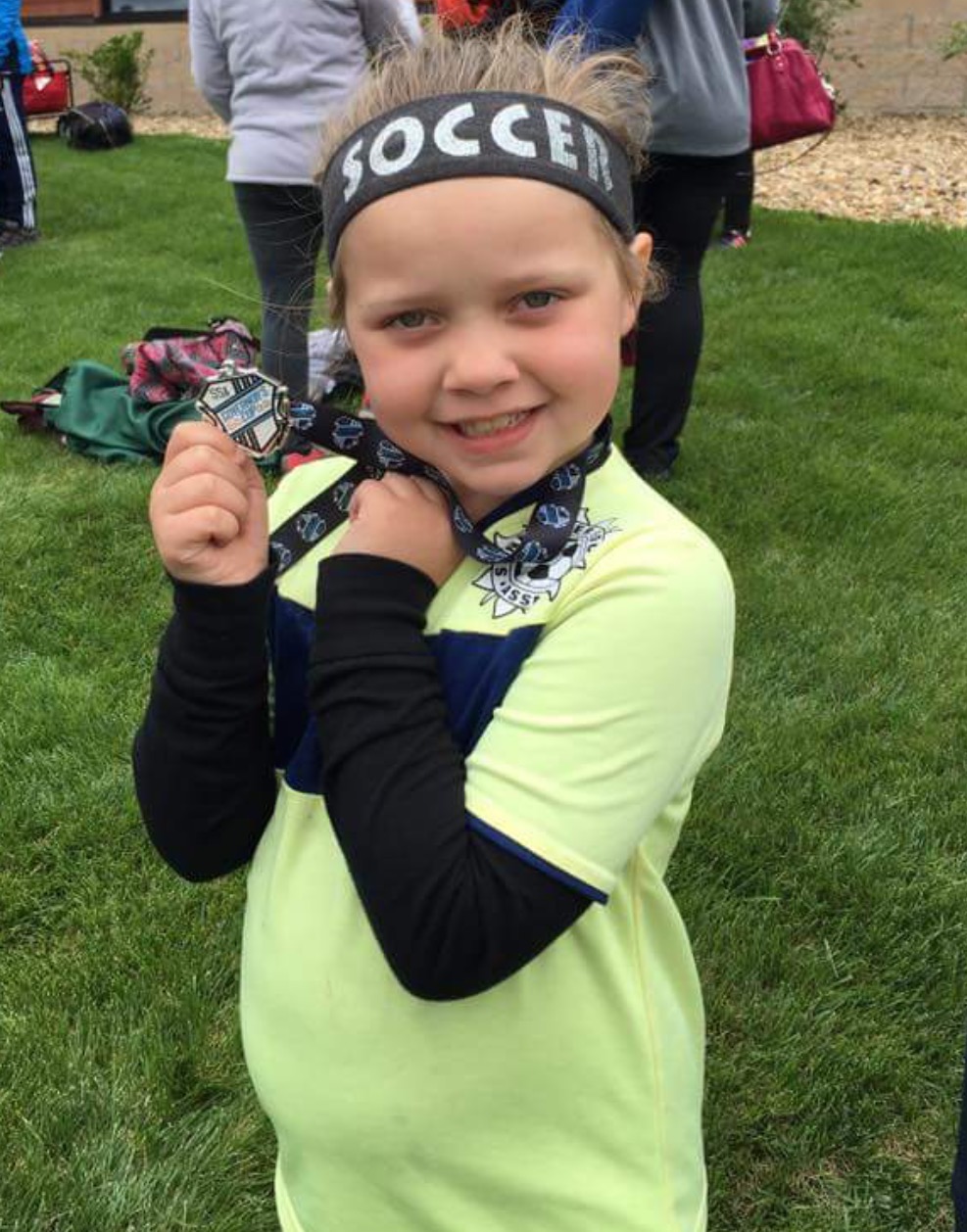 Age at Diagnosis: 5
Day of Diagnosis: 7
Symptoms:
[cs_acf field="symptoms"]
---
Are you a KD family?
We would love to talk with you and learn more about your experience with Kawasaki Disease.
Share Your Story