Jacobe was 1 1/2 and had a very high fever and was feeling ill and miserable. I took him to our local ER and they diagnosed him with pneumonia and admitted him to the hospital. They started medications and breathing treatments for that and also started with medications to get his fever down. They thought we would only be there a couple days cause his breathing started getting better but at night his fever would spike and they wouldn't know why. We also discovered a rash on the 3rd day and they thought he was allergic to the antibiotic they were giving him. Day 4 came around and I felt as if he was just getting worse we had sleepless nights, high fever and lack of appetite. They ran so many tests on him to make sure he was hydrated and why he was allergic to the medication they gave him. It was nothing but needles in the hospital. Mind you it was our local ER. Our nearest Children's hospital was about a hour and a half away. I we then got to day 6 with him becoming more and more miserable and I mentioned to my family I feel like he is just getting worse. We then noticed his red eyes and feet were peeling but the DR had no answers for it. I then demanded to get transferred if we are unable to make him feel any better because he was just getting worse. Before we left they wanted to see if he was hydrated. They then couldn't get his blood drawn because he was obviously dehydrated. They then thought they should try a catheter and check it that way. They had a trainee try, and they got the wrong catheter and tried an adult one on a one-year-old I never saw him in so much pain. It was completely heartbreaking. A few hours later I then gave up I couldn't see him in so much pain and told them they could send us to children's hospital or I was going to drive him ourselves. About a hour later they let us know they were going to transfer us to children's because they believed more then just pneumonia was going on. We arrived at Children's hospital, and we met with the DR right away we were then on day 7. She say us down and checked him out she said she did all her research on the symptoms they sent her and she feels as if she already had a diagnosis. She wanted to run a test just to make sure. But she believe it was Kawasaki disease. She was so thankful that we got transferred because she was looking into the medications they were giving him and she said we were very lucky because they were just slowly killing him. And as a mother to hear that about your child is heartbreaking. And leaves you very speechless. She say how many times they tried to poke him and what all they did and she was broken. She ran the test for Kawasaki and did a echo and she knew it was that. She wanted to give him a break and wanted to treat him on Day 8. She said we were cutting it very close, but she wanted to provide him with a total day of rest. I was very thankful for that. Day 8 we then started treatment of the 24 hour antibiotic, aspirin as well as the hourly echoes. Without being transferred to Children's I could've lost my baby with unknown answers. So, parents, please do your research and never give up if you feel as if they're not treating your child correctly. As a mom, you know in your heart what is right.
Misdiagnosis & Treatments
Pneumonia
Current Condition
Sees a cardiologist every year, and will be on aspirin for the rest of his life.
Donate Today
To Help Kawasaki Kids
---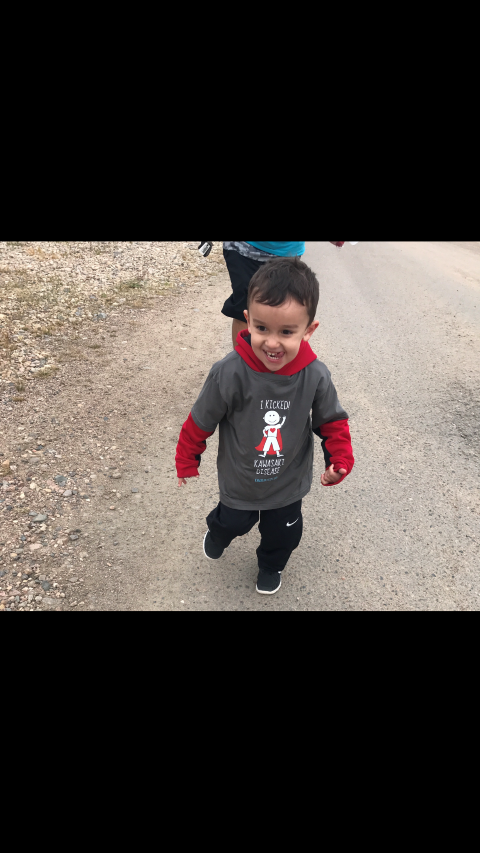 Age at Diagnosis: 1
Day of Diagnosis: 8
Symptoms:
[cs_acf field="symptoms"]
---
Are you a KD family?
We would love to talk with you and learn more about your experience with Kawasaki Disease.
Share Your Story