Day 1: Rayden started out with a low-grade fever and cough. He was treated with Tylenol, and fever would come and go.
Day 2: He developed a swollen cervical lymph node. Still with a fever 100-102.
Day 3: I took him to the Dr. A strep test was performed, which came out negative. His ears were assessed, and no infection. At this point, he had a difficult time turning his head.
Day 4: We still battled the fever and he was lethargic for most of the day.
Day 5: He developed a full body rash. I called his dr again and was told it was viral and would go away. That night his fever got as high as 103.8 with no alleviation from Tylenol/Motrin.
Day 6: He woke up with red eyes, red palms, and red soles. Again, I called his pediatricians office, spoke with the nurse who urged him to be seen. He was seen by another pediatrician that was available. As soon as she saw him, KD is what she had suggested and called Children's for their input. From there, he was transferred to children's. During the drive, Rayden developed red swollen lips.
While at Children's they ruled out viral infection. His sed rate, CRP, and alt were all elevated. He was also anemic and had WBC in his urine. He was given IVIG, high dose aspirin, and an echo was obtained. The echo showed no abnormalities. After three nights, Rayden was discharged 🙂
Misdiagnosis & Treatments
Viral infection (Tylenol/Motrin)
Current Condition
At home, running around; screaming, yelling, and jumping off furniture. Taking his daily dose of baby aspirin 🙂
We'll be meeting with the cardiologist the first week of Dec. 2017, to have another echo done. Rayden was treated at Children's Hospital Colorado on Anschutz Medical Campus.
Donate Today
To Help Kawasaki Kids
---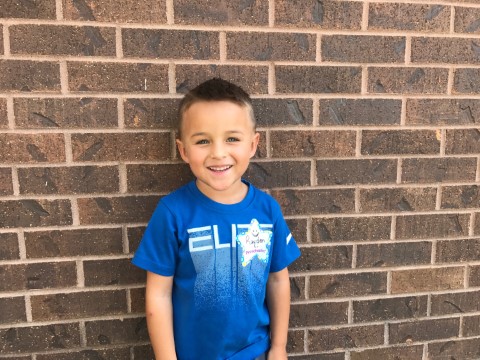 Age at Diagnosis: 4
Day of Diagnosis: 6
---
Are you a KD family?
We would love to talk with you and learn more about your experience with Kawasaki Disease.
Share Your Story