In September 2014, at age 3, she came home from school with a full body rash and fever. We took her to her pediatrician the following day, where we were told it was viral. As the next few days wore on, we returned to the doctor two more times, they suggested strep and prescribed amoxicillin. the fever was unrelenting, her eyes were red, strawberry tongue and cracking lips. She did not respond to amoxicillin or an injection of Rocephin. On 9/13/14 we took her to the ER, where I suggested KD, and was laughed at. Then doctor had never bears of it, told me to stop relying on Google, and diagnosed her with tonsillitis. We went home and returned to the pediatrician the next day and implored him to consider KD. He agreed and she was admitted to a local pediatric hospital. She received IVIG on day 9. Her CRP and sed rate were very elevated. She remained there for 5 days and was discharged. No cardiac involvement.
On June 4, 2016, almost two years later, she developed a low grade fever. Two days later she had bilateral conjunctivitis, or so we thought. The fever continued, and would not respond to Tylenol/ Motrin. Of course KD was in the back of my mind, although having it again is behind rare. She was prescribed amoxicillin for a possible ear infection, however she did respond. Her fever was 104. I took her to the ER where bloodwork revealed mycoplasma bacteria. She was prescribed Zithromax. Her sed rate and CRP were very high, and suggested to this ER Doctor the possibility of KD, given her history. We were sent home, and she did not respond to that antibiotic either. There was no rash or peeling this time, but she did have swollen lymph nodes and her lips were bright red and cracking. I took her to the pediatrician the following day, and suggested she had KD. I was told to let the antibiotic work and give it time. I knew she has KD again. I took her back to the ER, where she was admitted. This ER Doctor agreed she fit the criteria. She received IVIG again, this time on day 11, and she was like a new person! The second time it was atypical KD. The most recent occurrence, she had severe congestion which was not present the first time. There was extensive involvement of her mucous membranes, very red eyes, and severe mucous pouring from her nose. Please contact me for further info, I am typing this on my phone, but have so much info, as she had it twice
Misdiagnosis & Treatments
Tonsillitis, otitis media, mycoplasma pneumonia, unk viral infection
Diagnosing Hospital
First time: St Mary's in West Palm beach, FL.
Second time: Lawnwood Regional Medical center – Ft Pierce, FL
Treatment Plan
IVIG, aspirin therapy, cardiology follow up
Most Recent Update
Doing well. No aneurysm.
Donate Today
To Help Kawasaki Kids
---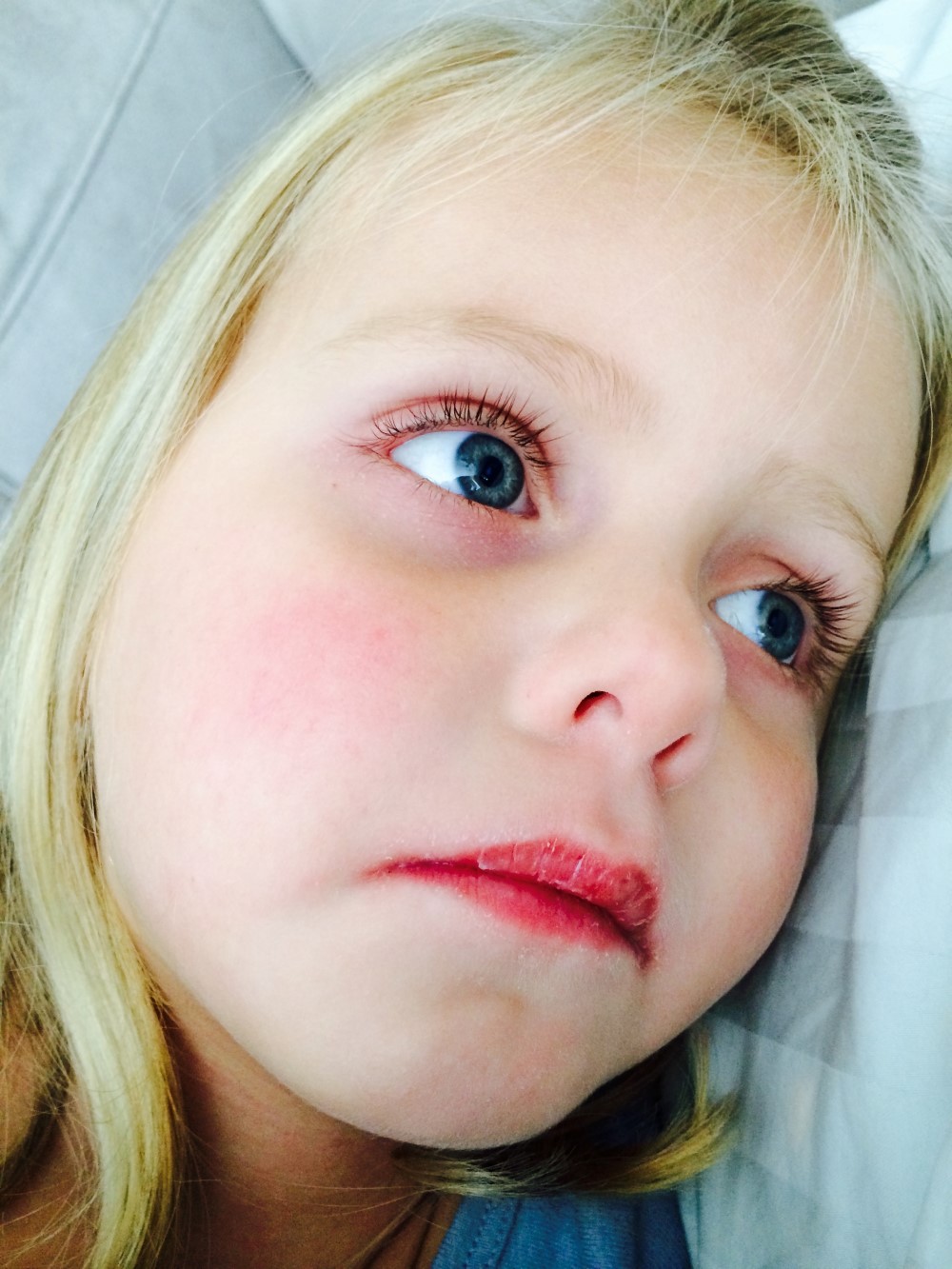 Age at Diagnosis: 3.5 & 5
Day of Diagnosis: 9 & 11
Symptoms:
Fever, Body Rash, Red Eyes, Strawberry Tongue, Peeling Skin, Irritability, Lack of Appetite
---
Are you a KD family?
We would love to talk with you and learn more about your experience with Kawasaki Disease.
Share Your Story