My daughter, Belle, woke up on October 16, 2016, with a stiff neck. No big deal…right? Four days later the stiff neck was an 8 x 9 cm mass on her neck. The enlarged lymph node was then followed by fevers of 99-102, headache, and body sweats. She was sent to the local hospital where she was treated for an infection. Five days later, she was transported to Riley Children's Hospital. After several tests, including a needle biopsy, the doctor was made aware that Belle's left hand was peeling. This peeling hand led the infection disease team to recognize that she may have Kawasaki Disease. Less than an hour after the peeling of the hand was discovered, Belle was diagnosed with Atypical Kawasaki Disease with CAA (Coronary Artery Aneurysms. Belle continues to get weekly blood draws. She is on baby aspirin and Coumadin. She went for her followup echocardiogram in December where the cardiologist discovered that her giant aneurysms had grown. An MRI was then completed on January 26th, and the cardiologist shared with us that Belle will need to continue on the medication and continue with zero physical activity. Belle is regularly going to school and doing well. She has a positive attitude and is very hopeful to be active again.
It is unknown how kids get this disease. It is uncommon that an 11-year-old girl gets this disease. Please help support Belle and all the kids and families out there dealing with the unknown. I am thankful for Riley and am hopeful that researchers can figure out what causes Kawasaki Disease.
Misdiagnosis & Treatments
Infection
Needle biopsy for lymphoma
Catscan on brain
Current Condition
4 giant aneurysms on heart
2 baby aspirin daily
6mg Coumadin daily
Every 3 mo th MRI or echocardiogram
Zero physical activity
Weekly blood draws
Weekly communication with riley Children's Hospital on medicine change
Donate Today
To Help Kawasaki Kids
---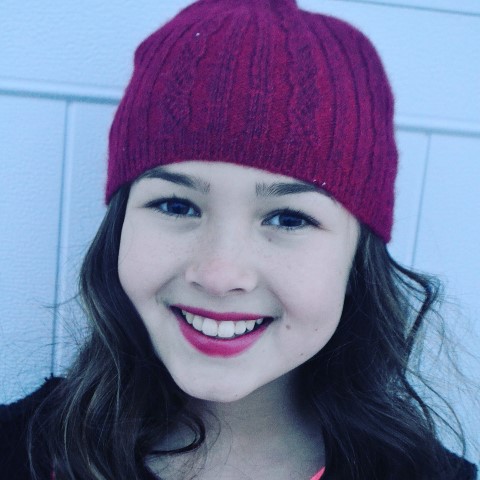 Age at Diagnosis: 11
Day of Diagnosis: 
Symptoms:
[cs_acf field="symptoms"]
---
Are you a KD family?
We would love to talk with you and learn more about your experience with Kawasaki Disease.
Share Your Story