Your Help is Needed to Raise Awareness of Kawasaki Disease
Donate $26 per month and get an exclusive, custom Kawasaki Kids Rockwell Watch.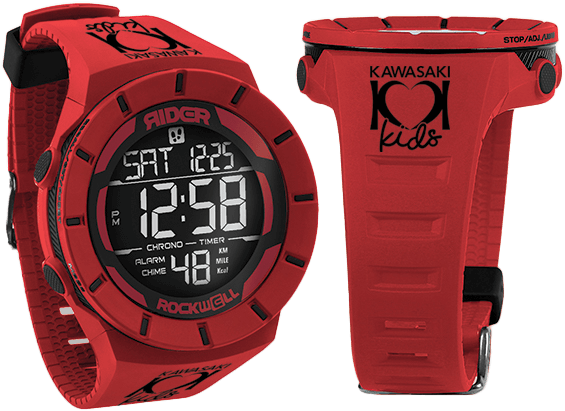 Men's Size: 49mm
Women's Size: 37mm
Step Counter
Dual Time
Chronograph with lap/split
Countdown Timer
8 Custom Alarms
Battery: Lithium
Material: ABS/PU
Water Resistance: 10 ATM
Fund research at Children's Hospital Colorado to find a cause and cure for Kawasaki Disease.
Raise awareness to decrease the chances of Kawasaki Disease being diagnosed outside of the critical 10-day window.
Help families who aren't able to afford medical and travel expenses.
Save children's hearts and lives from the threat of Kawasaki Disease.